Using AI in marketing and project management
Artificial Intelligence (AI) is evolving, impacting marketing and project management. MOGU, in turn, is actively working on implementing AI into the product. In this article, we will explain which processes can be automated by AI and open the curtain on our possible integrations.
Analyzing the needs of the target audience in order to increase conversions
AI can provide marketers with information and clues to develop marketing strategies for their products. It can be used to analyze large amounts of data and extract information about user behavior, preferences and inclinations. Then, based on this data, build portraits of target personas and through this, create more accurate and personalized campaigns that better meet the needs of the audience.
A great example is Apple music, which makes customized playlists for its listeners based on their tastes and preferences. Thanks to this, user loyalty and purchasing power for the product grows. Another example is the personalized advertising campaigns of the Russian bank VTB. Using neural networks, marketers were able to identify users to one of the social groups and show corresponding creatives, which in turn led to a 1.5-fold increase in CTR and a 4% increase in conversions.
Task management
With AI, you can automate repetitive or routine tasks such as assigning tasks, setting deadlines, tracking task completion, and providing reports. This will allow your team to focus on the more complex and creative aspects of work, while increasing overall productivity.
Artificial intelligence can also help with tasking. AI is able to analyze large amounts of data and, based on this, offer recommendations on the best way to set and prioritize tasks. This is especially useful for large projects where many tasks and resources need to be coordinated. Our team is working on implementing this process at Mogu.
Content preparation and creative with AI
Many people are familiar with and often use ChatGPT, MidJourney and other neural networks in their work and not only in their work. Competently composed promts make your work much easier and get rid of routine. And imagine a product that generates content for you and automatically creates a content plan from it. This is a real boon for social media marketing. All you have to do as editor-in-chief is approve and publish the posts.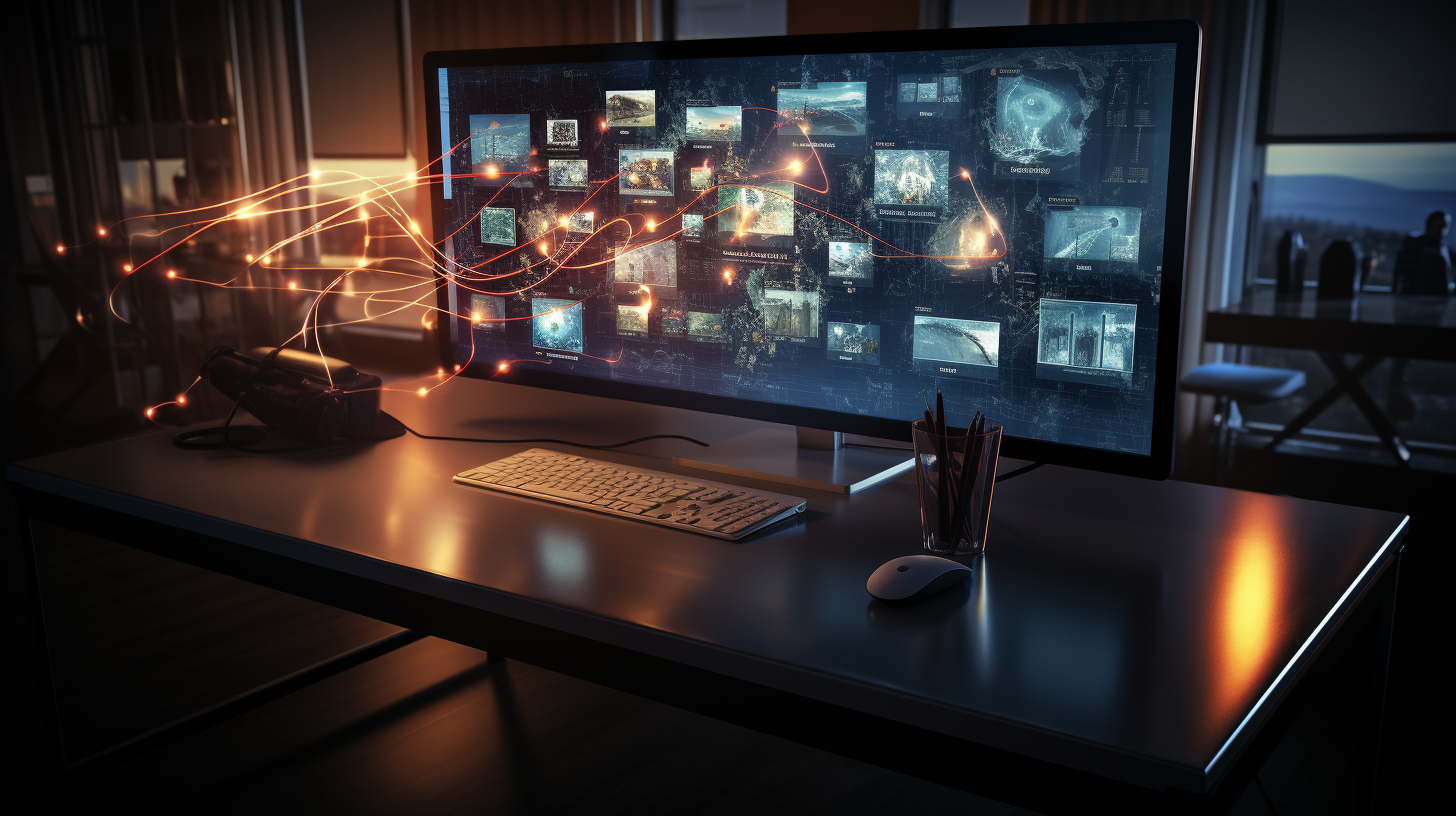 A living example – Washington Post published 850 articles in a year with the help of the Heliograf bot. Journalists created templates and a database of key phrases in advance, and the bot in turn added data and phrases to the templates and produced a finished article in less than a minute.
AI development is contributing to SEO and Perfomance marketing. Generating SEO articles, adding keywords to them, conducting technical audits of the site and selecting optimization recommendations. All of this is possible to receive as tasks in a task tracker. In Perfomance, AI is able to generate text ads and images for contextual advertising, write engaging headlines, find errors in advertising campaigns and display all this in the task list.
Conclusion
However, it is important to remember that AI does not replace human involvement in the project management process. Artificial intelligence serves as a tool that helps improve process efficiency and simplify tasking, but the final decision on priorities, as well as control over task execution, remains with humans.
Start using Mogu to manage your tasks and be among the first users to utilize AI in project management!
Bonus. Interesting facts about AI in marketing
33% of marketers adopting AI use it to inspire new ideas (Source: HubSpot)
More than half of B2B marketers are using AI chatbots for demand generation (Source: Statista – B2B AI)
AI implementation increased email marketing conversion and revenue by 41% (Source: TRG)